Hi all,
After ages and ages here's a double report on Mr. MacGregor.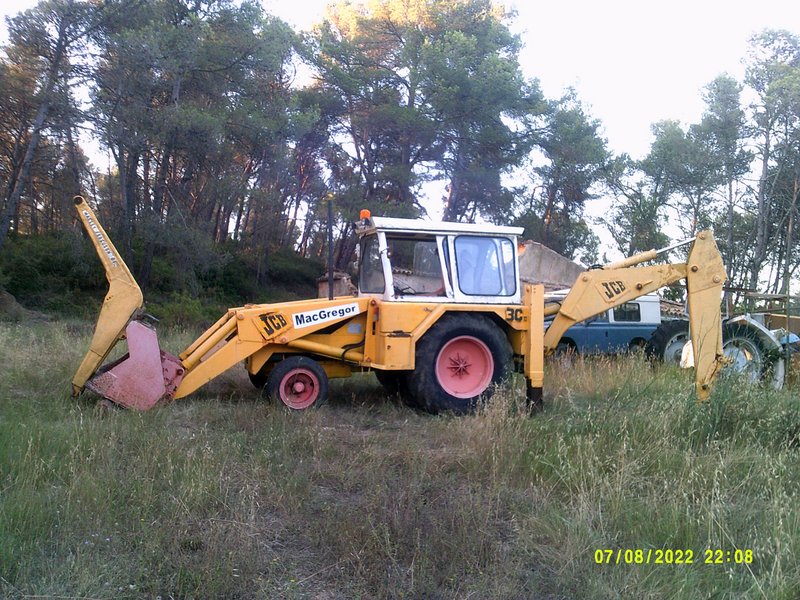 Mr. MacGregor is a 1976 JCB 3CII, no. 113341, completed (I think) on 18 May of that year.
I would say he's pretty std., but if anyone else thinks something different then please let me know.
Now for serial numbers and casting codes:
Tractor number 384B/1/209615
Engine number 4/98NT/1792/36341
Gearbox number 10B 152590
Block 3K5
Frame 02B6
Gearbox 23A6 This one is a bit difficult to read
Axle LH 07A6
Axle RH 29H5
Starter Lucas M50G 26351E 19 75
Solenoid Lucas 18S 76854B 18 78 I don't think this is the original solenoid
Injector pump CAV DPA 3249F850 Set A61/800/5/2440 Ser 9239 N S
Looks a bit like there are lots of stock parts here but I might be wrong.
The fan on the JCB units is notably different from the usual tractor one, making for different air flow in the radiator. It also avoids dirt from the loader from getting in.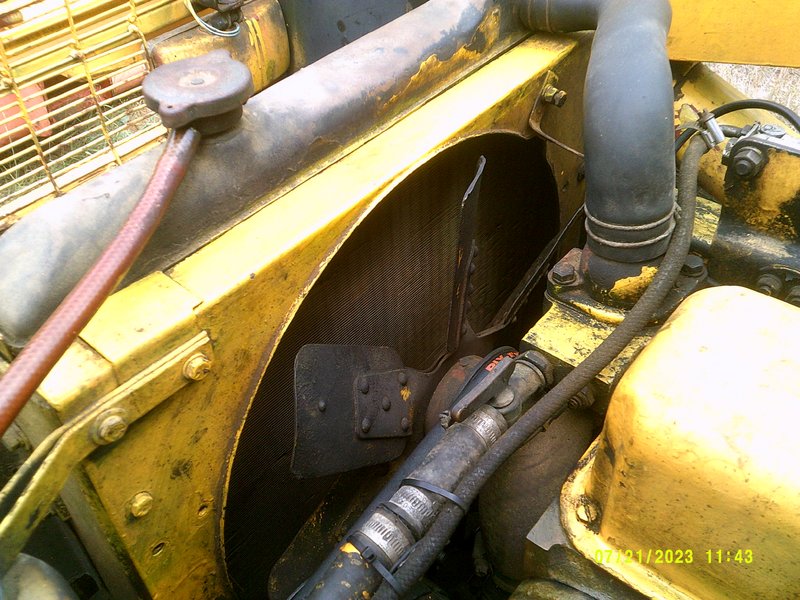 The exhaust is also different, using a silencer bolted to the manifold with a short pipe out of it. Many have since recieved an extension to keep fumes further away. Mr. MacGregor's silencer however is long gone, and he now just has a straight extension pipe fitting over the silencer inlet pipe. Note the use of a genuine Cambell's soup can (label is long gone) to keep the rain out, although the rust has been pretty bad on the rest of the remains of the silencer and the manifold, now with a new coat of paint.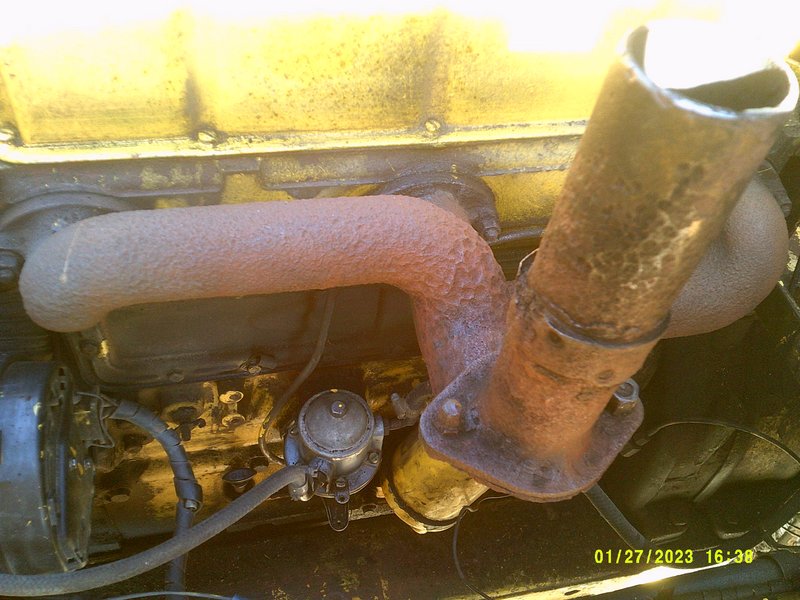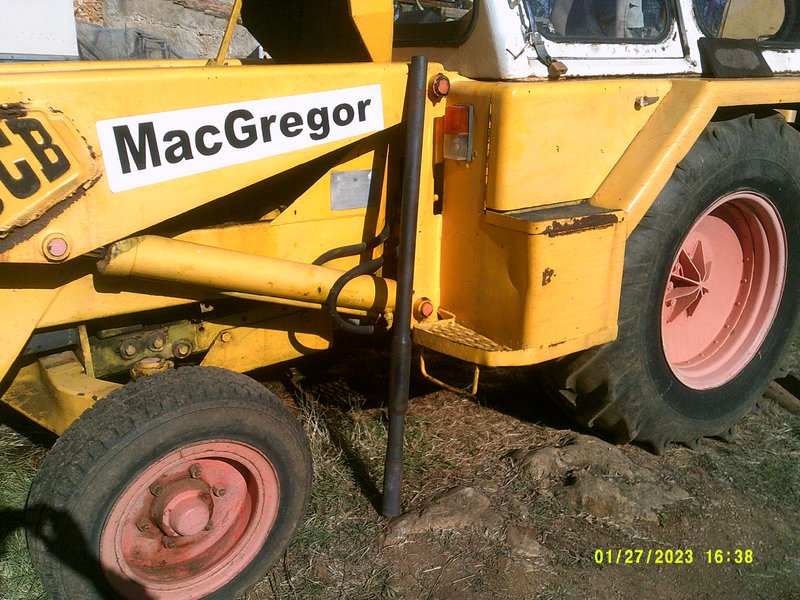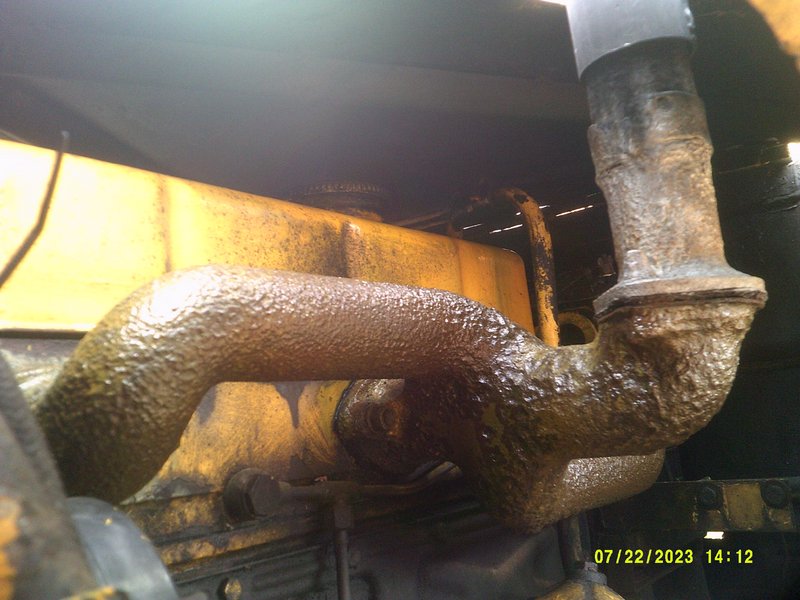 Mr. MacGregor's alternator is not the usual Lucas or AC unit, it's a Bosch one, but I don't know where it came from (if anyone can get a manual for it that would be great as it really needs a big clean, Bosch part no. 9 124 47 6310)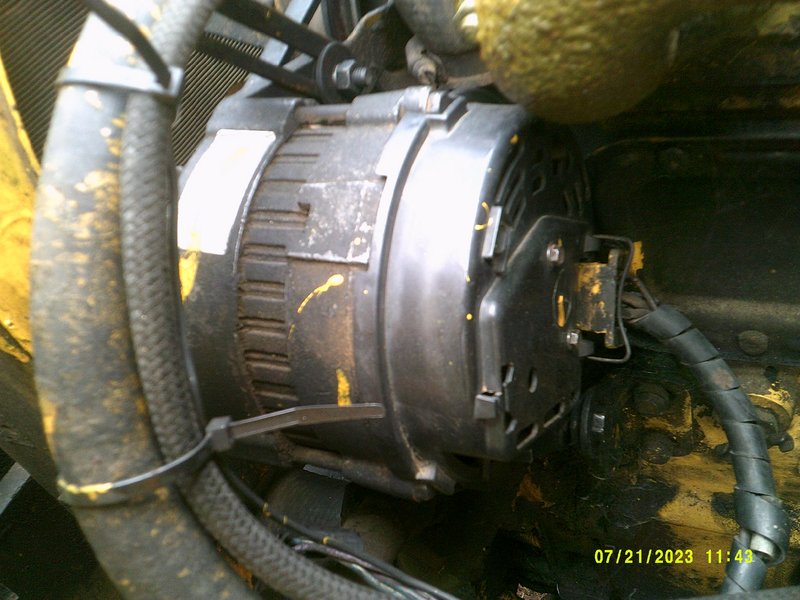 The sedimenter normally fitted has dissappeared, except for the filter head which was dumped in the toolbox and badly corroded. It's now clean but in the barn until we get the missing bits so it can be used again.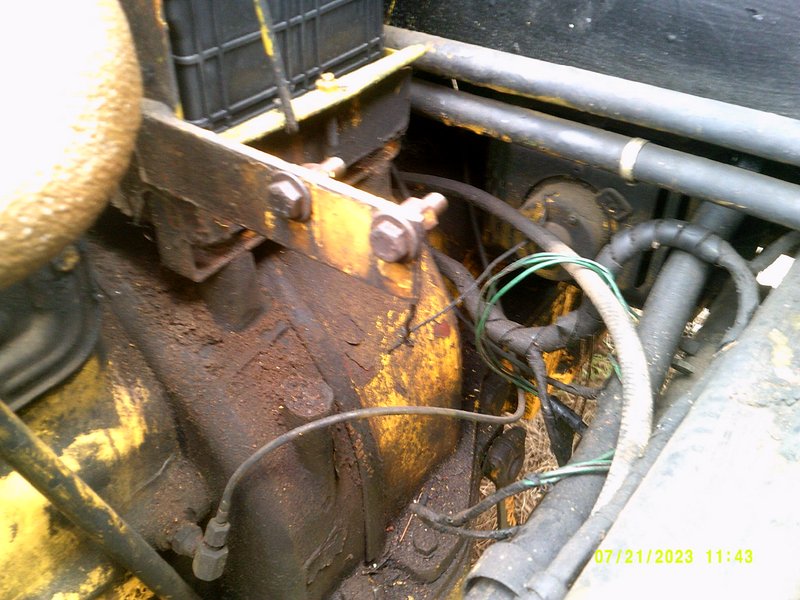 The crankshaft pulley has extra parts in order to drive the main hydraulic pump through a propshaft under the radiator. Changing a fan belt (as we just did) is not fun with this in the way.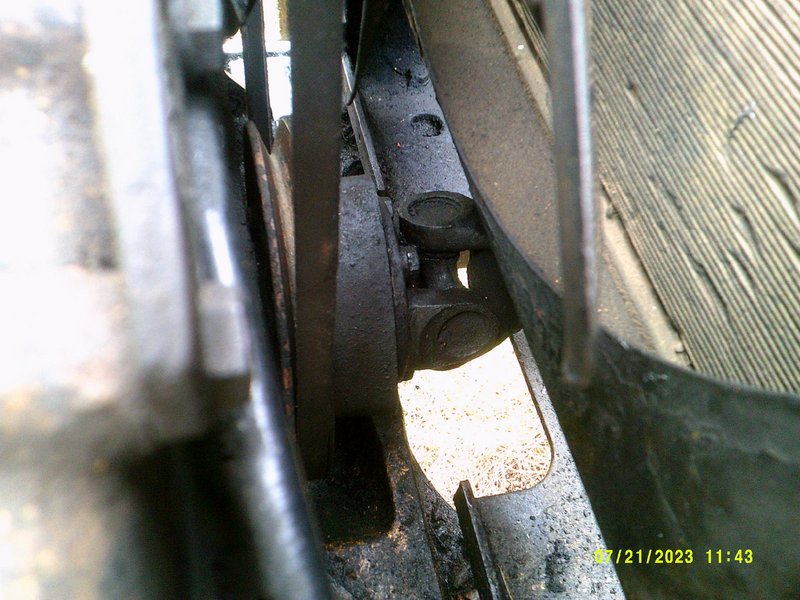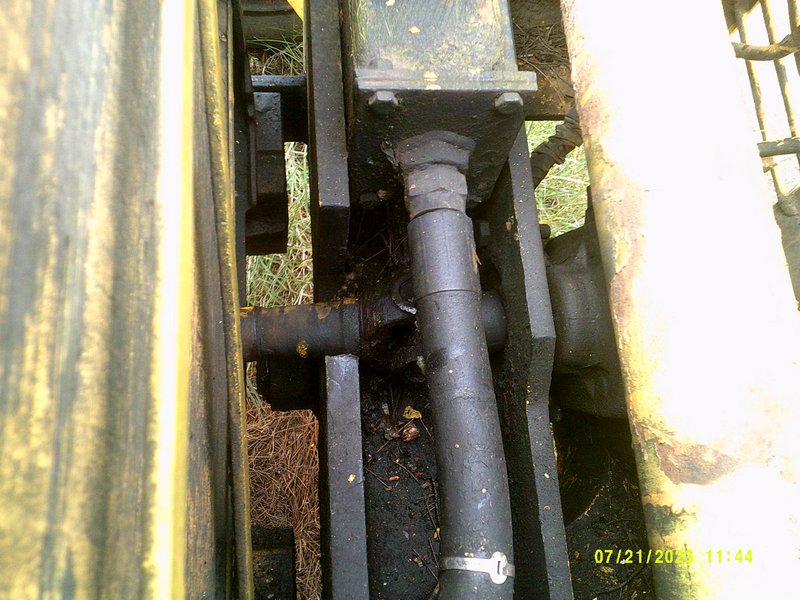 The power steering pump is under the injector pump and is totally independent from the main system, only sharing the massive 43 gallons of fluid (haven't got as much as that in there a the moment as it keeps leaking and it seems to be a long way below the "gauge glass").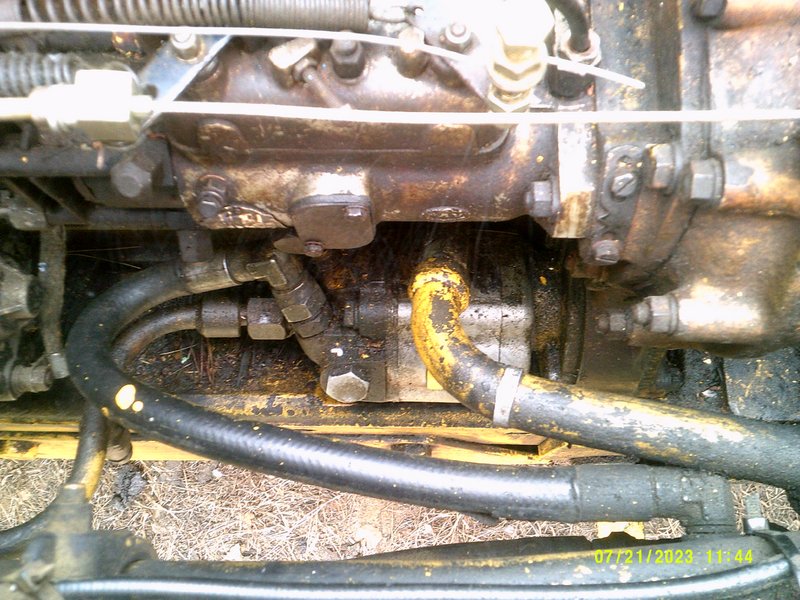 The gear lever has an extra bit added in to make it easier to reach (just as well when the cluch is not great).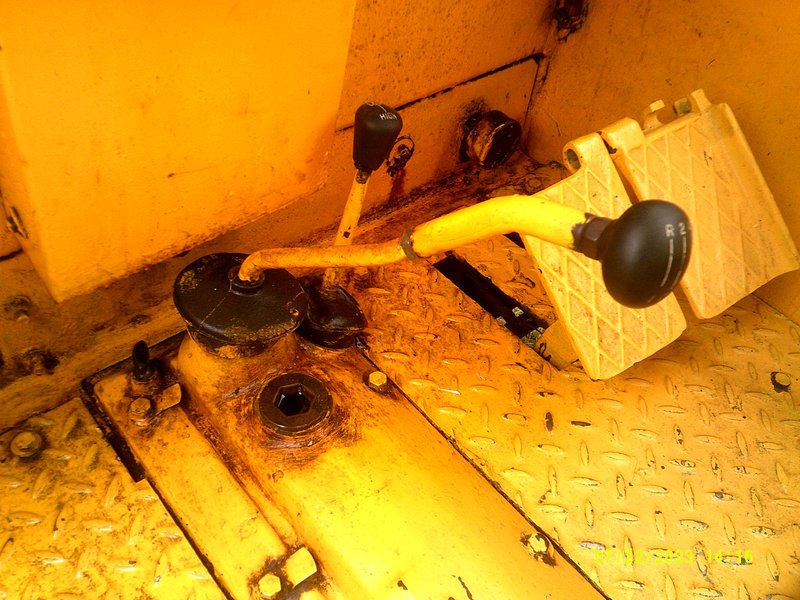 The dash uses the normal tractor gauges but different switches.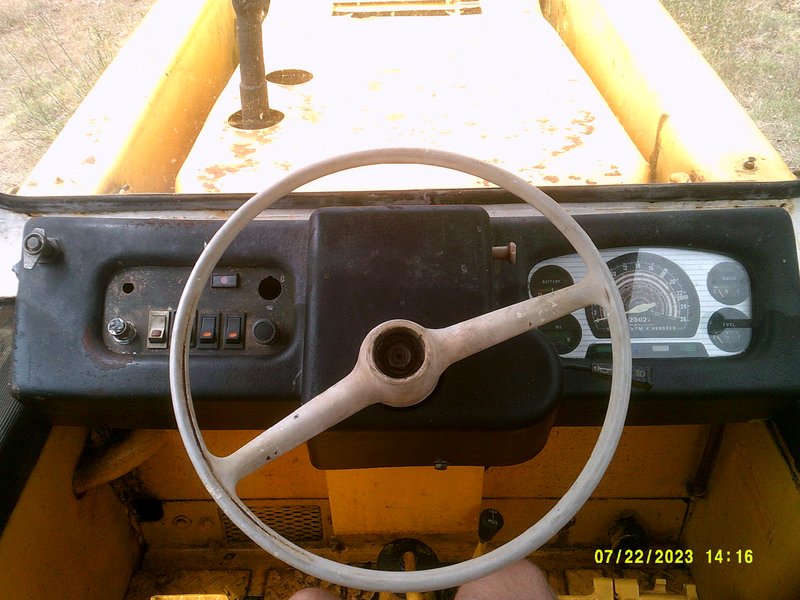 No hydraulics or PTO here, the 2B (later 2D with the fitting of the 4/98 in place of the 3 cylinder BMC engine in December 1970) did have them as it had a removable back actor with Dowty couplings for the feed and return hoses.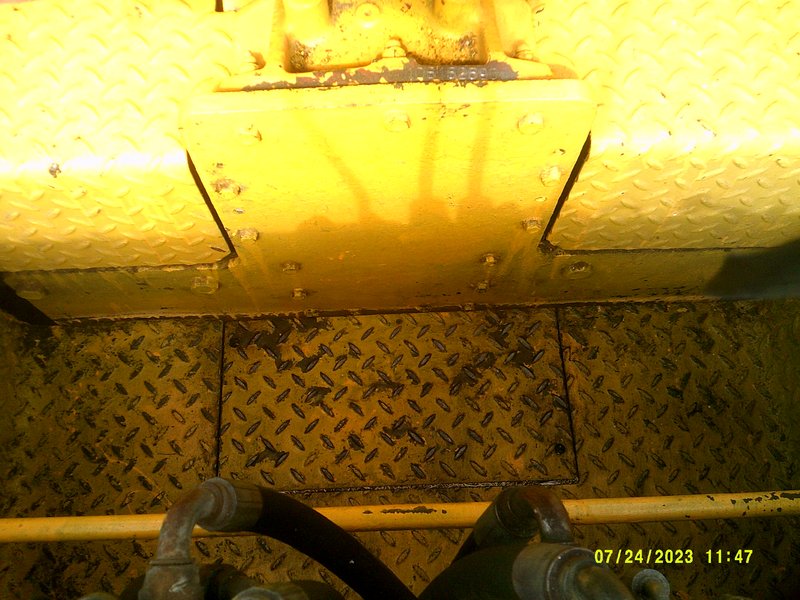 Sump guard. A good idea for a JCB, but many seem to have lost them or not even have had them (and the 3CIII Powertrain didn't seem to have them at all).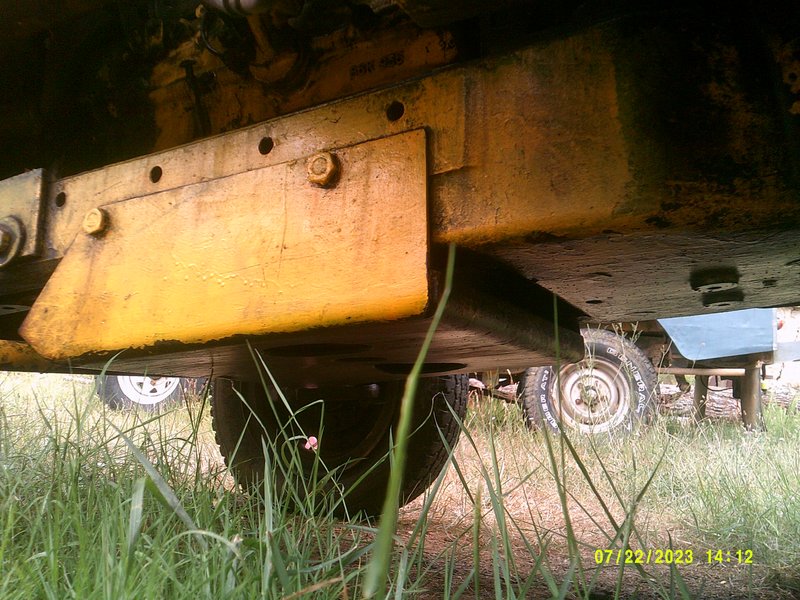 This is what you see with a std. gearbox, the torque converter units were less like the tractor, and the Powertrain 3CIII's only had the engine come in from Leyland, as the rest was mainly JCB or other suppliers. For more details about the JCB parts see this:
http://www.classicmachinery.net/forum/v ... =5&t=13604
I don't know much about Mr. MacGregor's story,
We got him near Roy Bridge, and this is what he looked like then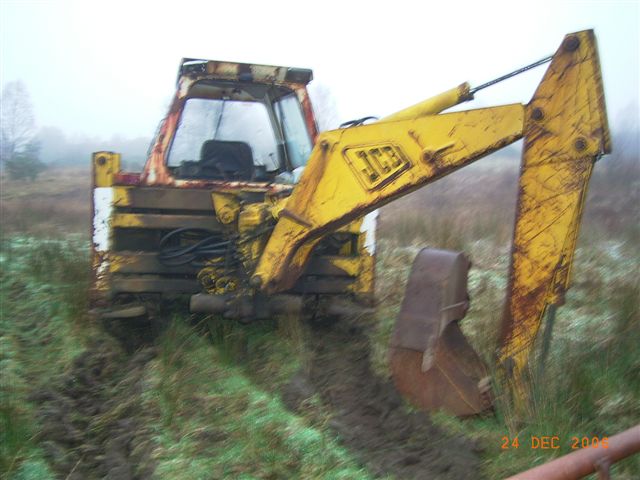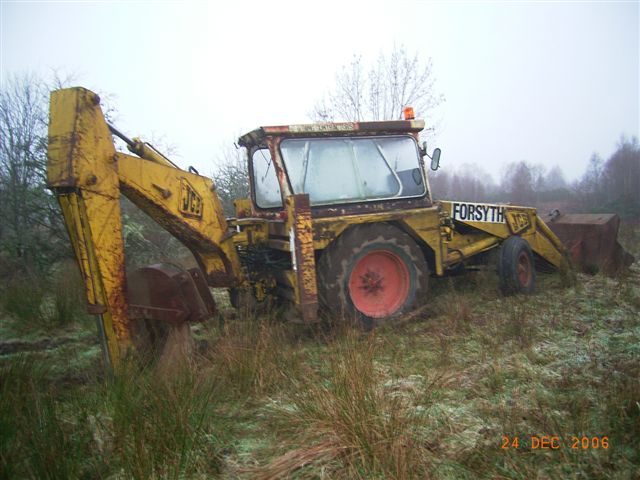 Soon he moved to a nearby friend of my uncle (who lives nearby) and his workshop, again this is before anything was done (note the new soup can)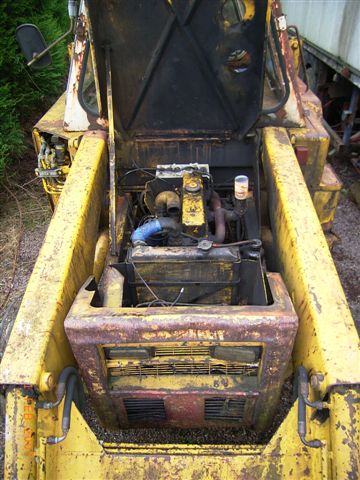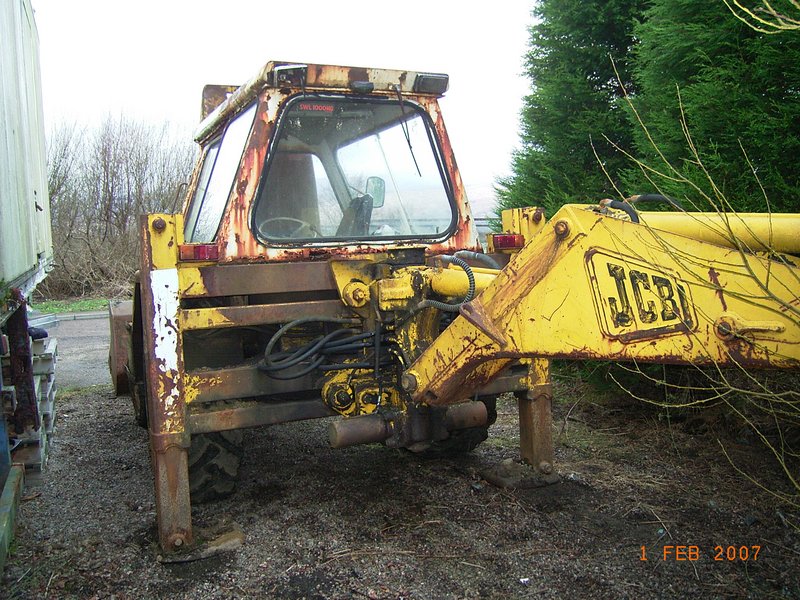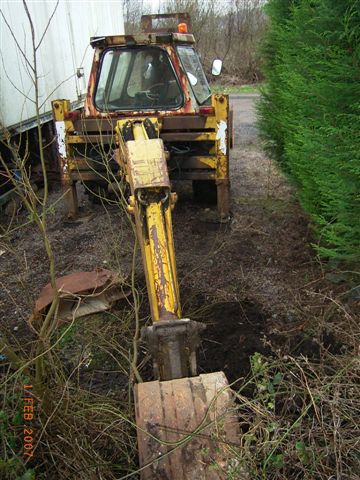 Unfortunately there's a load of pics from fixing him that are lost, I'm hopeful we'll recover them but it could take quite a long time as they've been lost for over 10 years!
This pic is at home, he sat for about four years as he had a leaking hose and we never seemed to find the time to replace it, but this had been done by this time.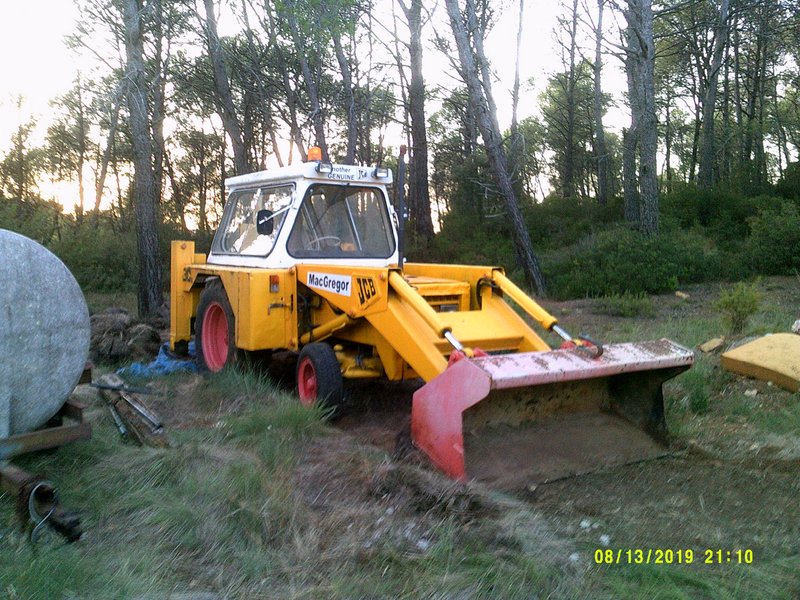 Also around the same time the rear bucket came off so we could fix the hole in the dipper, a still pending job.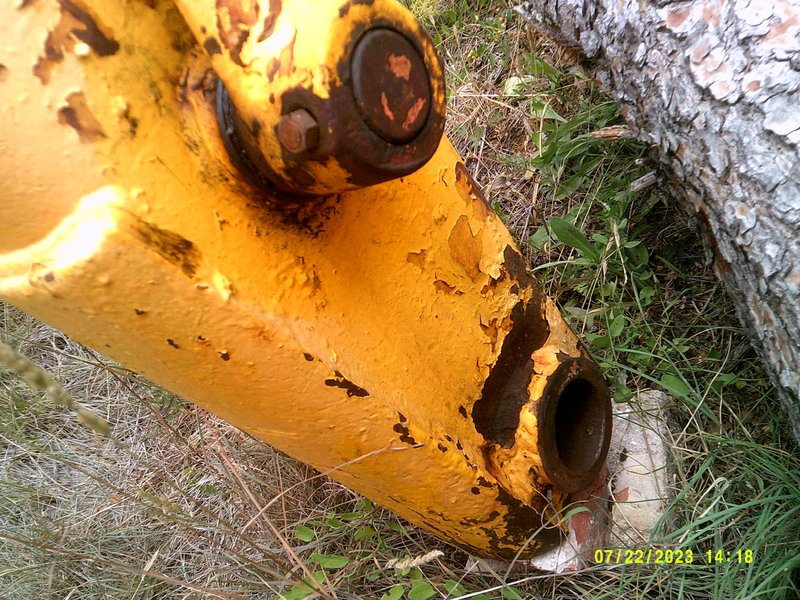 Here clearing some blackthorn.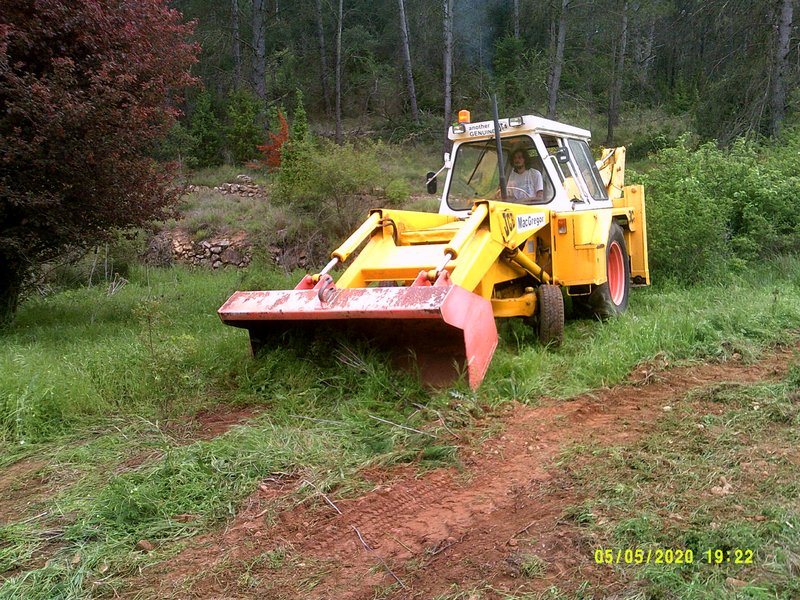 And just about to pull down a stuck tree, lucky to have had a cab for that!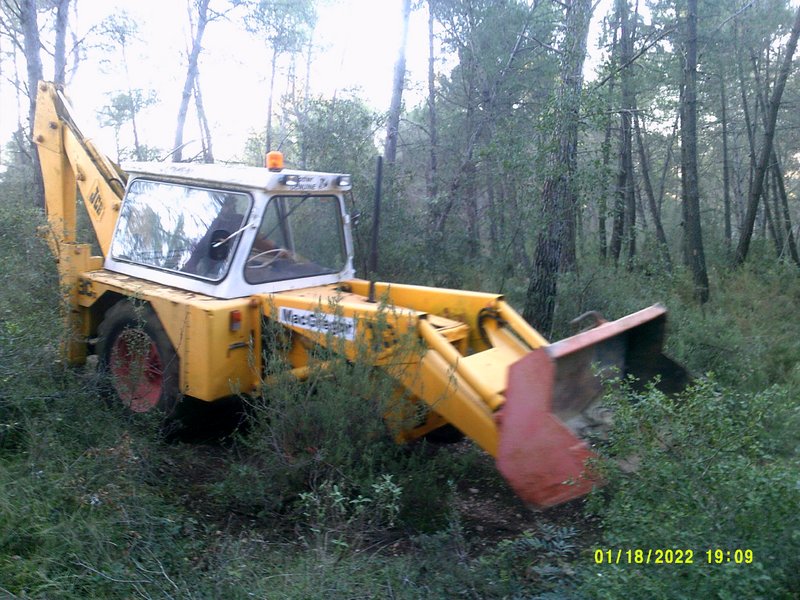 Here we still have a problem as the o-rings seem to leak permanently, we fixed the slewing spool ages ago but the boom one is pouring out fluid. most other spools are too, but the plate above the o-ring seems unwilling to come out.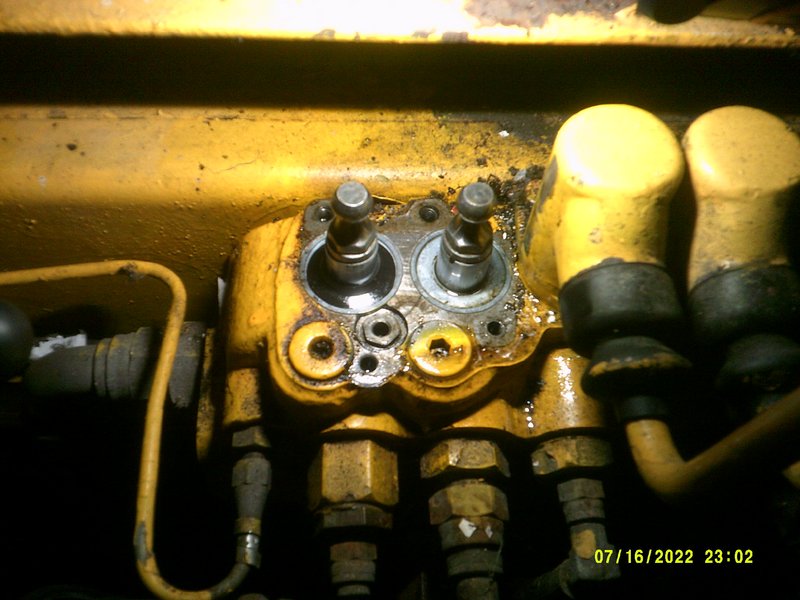 We also need to fix the clutch and brakes, the clutch has excessive free play and the pedal cross shaft bracket is bent to make it even worse. The brakes jam on, so they'll need a good check, but at least we're not with poor braking.
Hope you enjoy this.
Sandy